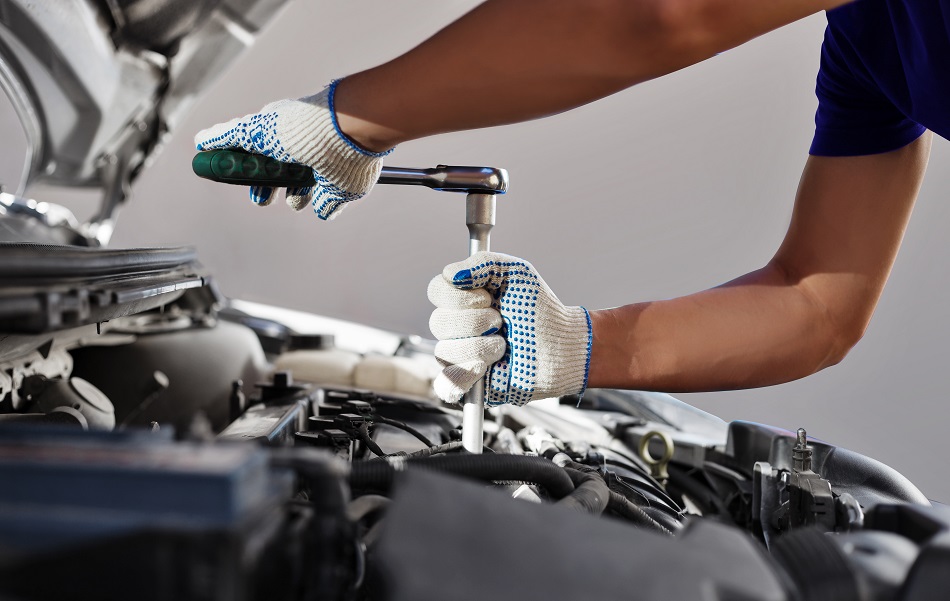 A Brief History of Ram - All Tune and Lube Total Car Care
Although Ram is a relatively new brand, plenty of Linn County residents drive and enjoy their Ram trucks. Ram started off as the name of one of Dodge's light-duty pickup trucks. In 1981, Chrysler bought Dodge and kept the Dodge Ram line. Until 2009, Dodge's pickup trucks were called "Dodge Ram." In 2009, Chrysler decided to restructure the company and split Dodge and Ram into two different organizations. This was done so Dodge could focus on producing other types of vehicles such as SUVs.
Ram Today
Whether you are driving in Cedar Rapids, Iowa, Marion, Iowa, Covington, Iowa, Fairfax, Iowa, or Bertram, Iowa, your Ram truck is the perfect vehicle for everyday use as well as exploring the great outdoors.
Ram Pickup: The Ram pickup, which was known as the Dodge Ram until 2010, is a full-size pickup truck line that is currently in its fifth generation. The fifth generation Ram pickup made its debut at the 2018 North American International Auto Show. Ram pickup trucks have been Motor Trend magazine's Truck of the Year eight times; the fifth generation Ram pickup became the first truck in history to win this award three times — in 2019, 2020, and 2021.
Ram ProMaster: The Ram ProMaster is a light commercial vehicle that entered the United States and Canada markets in 2014. Elsewhere, the Ram ProMaster is known as the Fiat Ducato, which has been produced and sold since 1981. Since then, 2.6 million units of this vehicle have been produced.
Ram ProMaster City: The Ram ProMaster City is a panel van and leisure activity vehicle. It is the North American version of the Fiat Doblo, which has been in production since 2000. The Ram ProMaster City has been sold in North America since 2014. Passenger versions of the Ram ProMaster City uses solid metal panels in its rear quarters, unlike the Fiat Doblo, which uses gas. In 2019, the Ram ProMaster City received a facelift; the front "crosshair" grille was replaced by a plain front grille with "RAM" lettering. The interior has remained largely unchanged since 2018.
All Tune and Lube Total Car Care - Your Trusted Shop for Ram Repair
When the time comes to bring your Ram in for repairs, you can bring your car to All Tune and Lube Total Car Care in Cedar Rapids. We perform services for all aspects of auto repair, including Brake and Vehicle Maintenance, scheduled maintenance, tune-ups, and Engine Maintenance. Since 2015, we have taken a dignified and sensitive approach to auto repair, treating each and every customer with respect. We are very transparent about the services your vehicle needs and will never recommend any service that isn't absolutely necessary. If you are in the 52402 area or nearby, don't hesitate to bring your Ram to All Tune and Lube Total Car Care today!
Reasons You Should Do Business With Us:
Transparency
Honesty
Integrity
We are Experts
Years of Experience
To make an appointment with All Tune and Lube Total Car Care in Cedar Rapids, you can give us a call at 319-550-3390 or do so online. All Tune and Lube Total Car Care - For your Total Car Care.