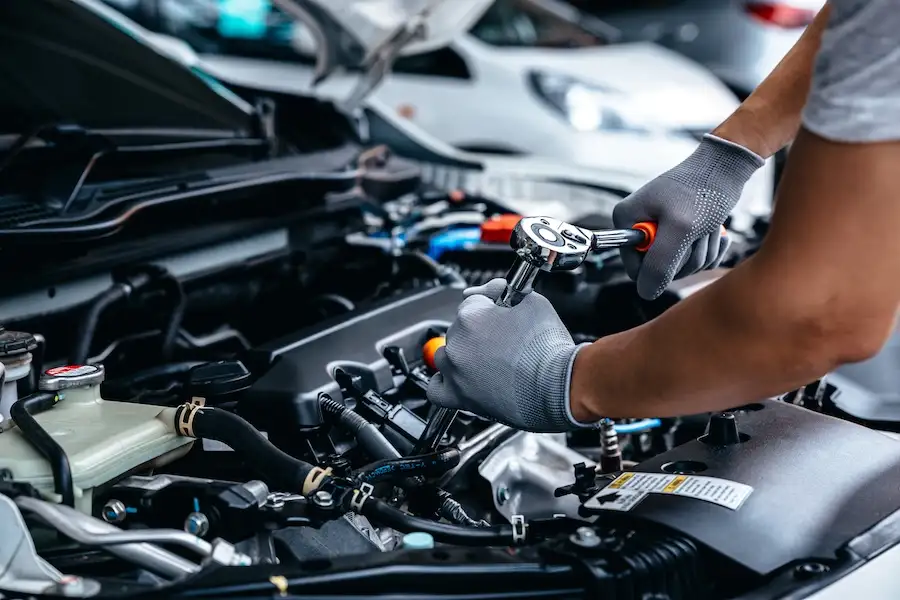 Covington, Iowa, is a small town with a rich automotive heritage and industry. Auto enthusiasts and the aftermarket industry have long made Covington a hub, and auto mechanics play a vital role in keeping the community on the move.
Covington's connection with cars dates back to the early 20th century, reflecting the nationwide boom in automobile manufacturing and the growing need for skilled mechanics.
Today, Covington stands as a beacon of automotive excellence, hosting a variety of auto repair shops equipped to handle everything from routine maintenance to complex repairs. At All Tune and Lube, our mechanics are well-versed in the latest automotive technologies. With years of hands-on experience and continuous training, we ensure that your vehicle leaves our shop in top condition.
Our Featured Services
Why Customers Choose All Tune and Lube
All Tune and Lube is a locally owned and operated shop with a team dedicated to exceptional service, innovation, and a passion for cars that's as enduring as the vehicles themselves.
Our shop proudly serves all local communities near Cedar Rapids, Covington, Marion, Fairfax, and Bertram. We are known for providing dealership-quality services at competitive prices and can match most coupons from our competitors.
Our professional auto mechanics are skilled in a variety of services, including vehicle inspections, oil servicing, brake repairs, and general maintenance. We also provide total car care services.
We offer a variety of NAPA Warranty and Financing options, including a 3-year/36,000-mile warranty for qualified repairs.
While you have the option to schedule an appointment online, we also welcome walk-ins in most cases and do not require appointments.
Trust us to take care of your vehicle, and experience the difference that local expertise and passion for cars can make.